A project I'm currently working on, is the Arduino powered Bobbycar for my Son.
Because my Son is currently so interested in Switches / Buttons and Lights, I decided to add some on his Bobbycar with future extension possibilities.
I did not want to destroy his new Bobbycar, a gift from his Godmother. So I bought a used one (with trailer) for 20 bucks on ricardo.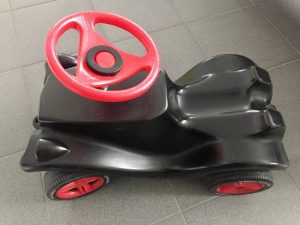 Prototype cabling & programming the RBBB (Also already used in this Project):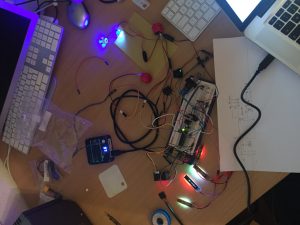 Prototype Board designed with Fritzing: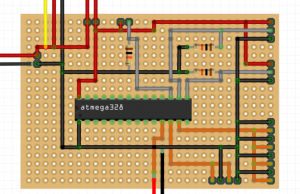 19.11.2016: Put all together.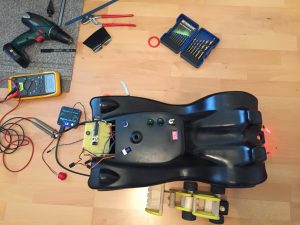 20.11.2016: Drilling, soldering, FINISHED 😉